01 Feb

WHY WORDPRESS?
WordPress is a free and open-source content management system (CMS) written in PHP and paired with a MySQL database. WordPress is used by more than 60 million website, including 39% of the top 10 million websites as of January 2021.
It is one of the most popular Content Management System (CMS)
8 Benefits of using the WordPress Platform
Following are the benefits of using WordPress to run a business or to Setup a personal site.
 FLEXIBLE AND ADOPTABLE FOR CHANGING NEEDS
At first, WordPress was originally designed to support blogging and related types of online publishing; it also has wide range of sites for other purposes as well.
WordPress is being used to run complex sites for large multinational corporations, manage small business and create personal blogs.
WordPress contain full service e-commerce stores, showcase a portfolio or host a social network group or podcast.
WordPress has variety of packages, whatever a company's requirement is, they provide suitable packages for your site. It contains many themes and it is easy to access.
USER FRIENDLY (EVEN FOR BEGINERS)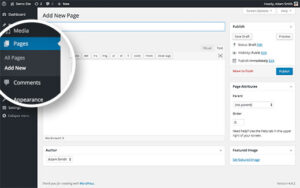 A WordPress can be installed in a minutes and anyone even can run this without technical expertise. All a user need is a domain name and a web hosting account.
WordPress can be installed free through your WordPress hosting provider or uploaded directly from WordPress.org. From there, it is easy to manage admin dashboard that has all features needed to customize a sites heading and layout to start creating pages.
MULTIPLE THEMES OPTION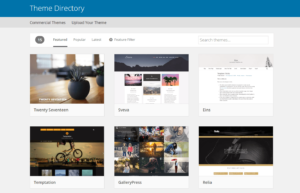 WordPress themes offer user a huge amount of choice for tuning the appearance and function of a site. Many of these are instantly available to a new site owner through the WordPress theme directory and thousand more can be purchase through design market places and third-party designers from around the world. Themes can be previewed live and installed at any time to change the look and layout of a WordPress site.
PLUGINS EXTEND FUNCTIONALITY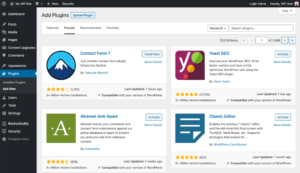 WordPress include all the elements needed to create a site, but some users want more specialized functions related to sites specific needs. The WordPress plugins directory includes hundreds of plugins -small pieces of code designed to perform specific tasks, that allow user to add features such as shopping carts, galleries, contact forms and more to any compatible WordPress site. User can also purchase and install hundreds of custom plusgins from third-party developers. Plugins can be activated or deactivated and uninstalled as needed as a site evolves.
WORDPRESS SITES RANK HIGH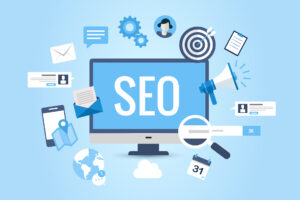 Search ability is a key to ranking high for their keywords, because they're constantly being updated and because WordPress includes a variety of tools and Plugins for optimizing content of SEO.
WORDPRESS SITES ARE RESPONSIVE FOR ALL DEVICES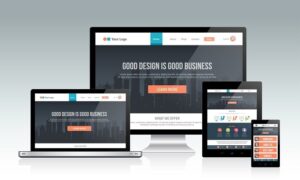 WordPress provides its responsiveness ability to all the devices. It offers variety of responsive themes design and user can also make a static site responsive with plugins.
WORDPRESS HAVE A BUILD-IN BLOG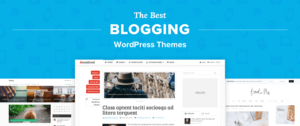 As WordPress is content management system software, it contains multiple features which make publishing content easy. One of these is Built-in blog feature that can be accessed through any device, at any time, so the user who wants to create their blog does not have to create it separately.
THE WORDPRESS COMMUNITY OFFERS SUPPORT
As WordPress is free and open source it is supported by WordPress loving communities around the world. The WordPress community engages in plenty of outreach to user, hosting WordPress camps around the world and supporting the growth of local WordPress user groups. WordPress is being used by over 30% of CMS-based websites worldwide and it's easy to see why WordPress matches the essential tools to create a WordPress website available to any  user, not just experienced web developers. With numerous features, Such as plugins and themes to extend its functionality, WordPress works for all kind of sites.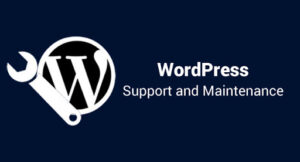 If you are building a WordPress site, you should consider a hosting provider that offers you by WordPress hosting. This will help in saving your time and allow you access your WordPress dashboard through your account.

Need a website for your business or personal portfolio? Get in touch with us! We offer a variety of Website development services.